SKY Schools After School Club
SKY SCHOOLS CLUB FOR KIDS AND TEENS
The SKY Club program gives youth the tools they need to thrive and meet life's challenges with a smile.  Through SKY breathing techniques, games, yoga, creative projects, problem-solving strategies, interactive processes and service projects…
Learn skills to:
Strengthen human values and social skills
Build self-confidence
Handle peer pressure and bullying
Release stress and negative emotions
Boost concentration and memory
Improve performance in school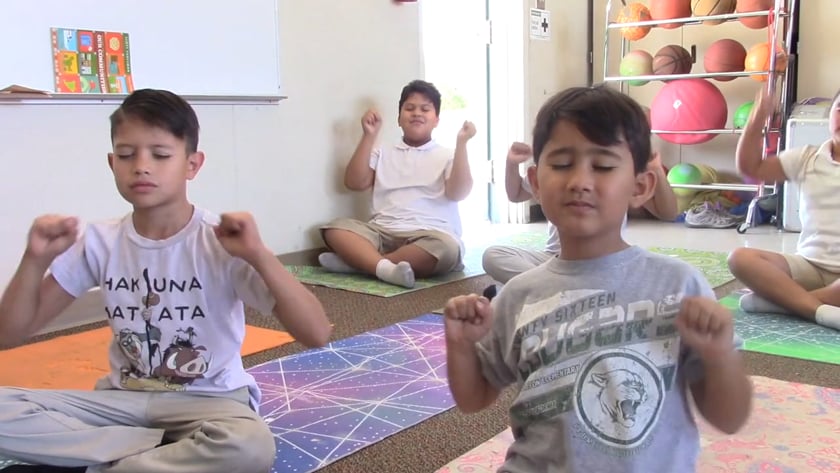 After School Online-Weekly
SKY Club for Kids ages 8-12
Meet 1 hr/week after school
Led by SKY Schools Instructors 
A Growth Mindset in an atmosphere of fun
Each session includes:  challenging games, yoga, meditation & breathwork.
Club Fee:  $150/student for 3 months

 
            SKY Club PTA Fundraiser Folder (email to pta, eflyer)  Link 
We currently do not have SKY Teens Club scheduled.
Contact us if you would like to schedule it for your school at susanr@iahv.org or by phone 647-219-6330.